Mayora At a Glance
Started baking its first biscuits out of a home kitchen in 1948. The business grew and Mayora Group was then formally established in 1977 and since then has grown to become a recognized global company in the Fast Moving Consumer Goods industry. Our diverse products can be divided into 8 categories: biscuit, candy, wafer, chocolate, coffee, instant food, beverage and cereal. Among our well-known brands are Kopiko, Danisa, Roma, Energen, Torabika, Beng Beng and many more.
business facts
Serving goodness and happiness for more than
Global Presence reach more than
our history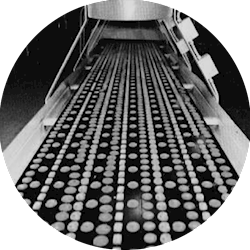 1948
Started baking its first biscuits out of a home kitchen in 1948. The first product made was Marie Biscuits.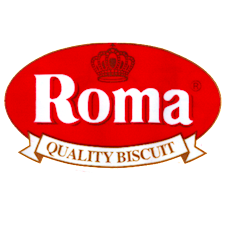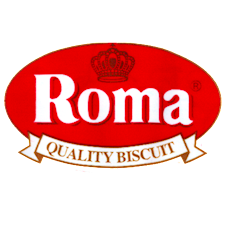 1967
Moved to Kampung Bali, Jakarta, continue baking its authentic biscuits and started selling the biscuits with the "Roma" brand.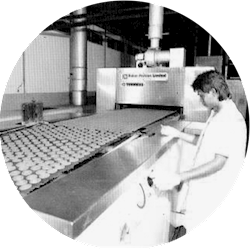 1972
The company purchased its first electric oven and since then the product portfolio had grown to Roma Marie and Roma Coconut biscuits.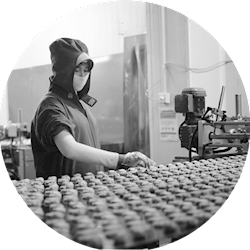 1977
Mayora officially established and opened its first full-production biscuit plant in Tangerang, Indonesia. The "Roma Malkist" were produced for the first time in this plant with two variants: Sweet Caramelized and Cream.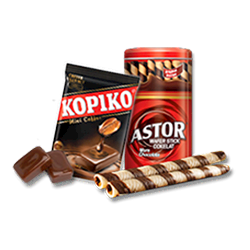 1982
Mayora produced many pioneering products such as Kopiko which was the first coffee candy in the market and Astor which created the wafer roll category. Mayora products presence expanded and sold internationally for the first time.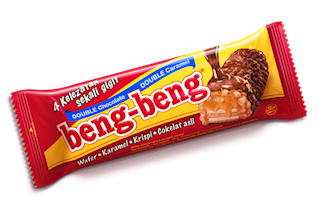 1984
Introduced Beng Beng to the market as the first chocolate-combo snack that combines multi layers of tasty elements beyond just luscious real chocolate snack.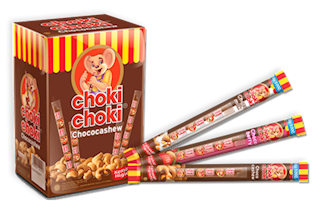 1985
Choki Choki was launched as the first chocolate paste stick snack.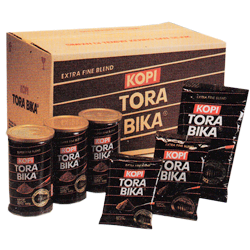 1990
The birth of Torabika as the pioneer in premixed instant coffee which combines coffee and sugar.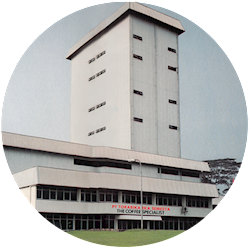 1991
Built Torabika Eka Semesta Plant in Cikupa which specializes in the production of coffee.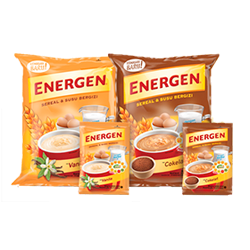 1992
Mayora entered the nutritious drink category with "Energen", a nutritious breakfast solution made from milk, egg, cereal, oats, and essential vitamins.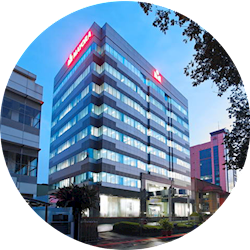 1994
Built Mayora Head Office Building in Tomang, Jakarta. The office served as the central hub for all operations, ensuring the smooth running of the various Mayora plants spread across Indonesia.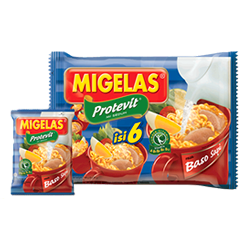 1995
Began producing instant noodle branded named "Mie Gelas" as the first instant noodle without artificial MSG, food coloring, and preservatives In Indonesia.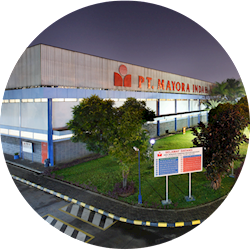 1996
A new plant in MM2100 Industrial Area, Cibitung, Indonesia was build to cater to the market's demands.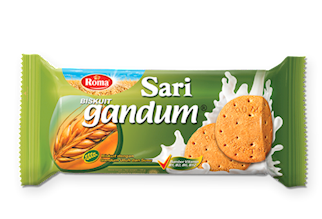 2002
The birth of Sari Gandum (Wonder Wheat) Biscuit which is made of whole wheat containing fiber, protein, and complete vitamin B.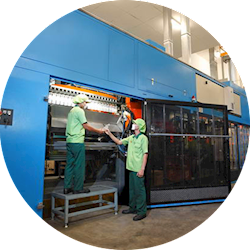 2005
Mayora entered the beverages market, building its beverages plant in Ciawi.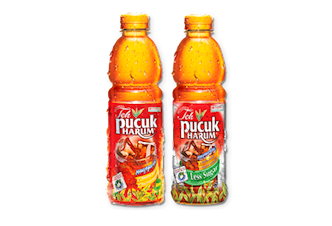 2011
The birth of Teh Pucuk Harum as the #1 non-cup Jasmine RTD tea brand in Indonesia.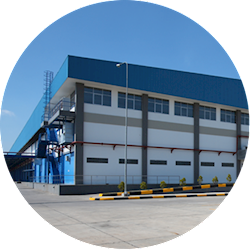 2013
The success of Mayora biscuit products lead to the construction of a new giant biscuit plant with the latest modern baking technology in Balaraja.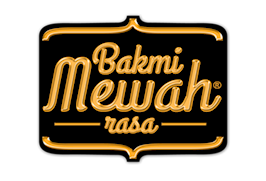 2015
Introduced an innovative product in Indonesia named "Bakmi Mewah". It's a ready to serve noodle with real chicken and mushroom and without preservative.