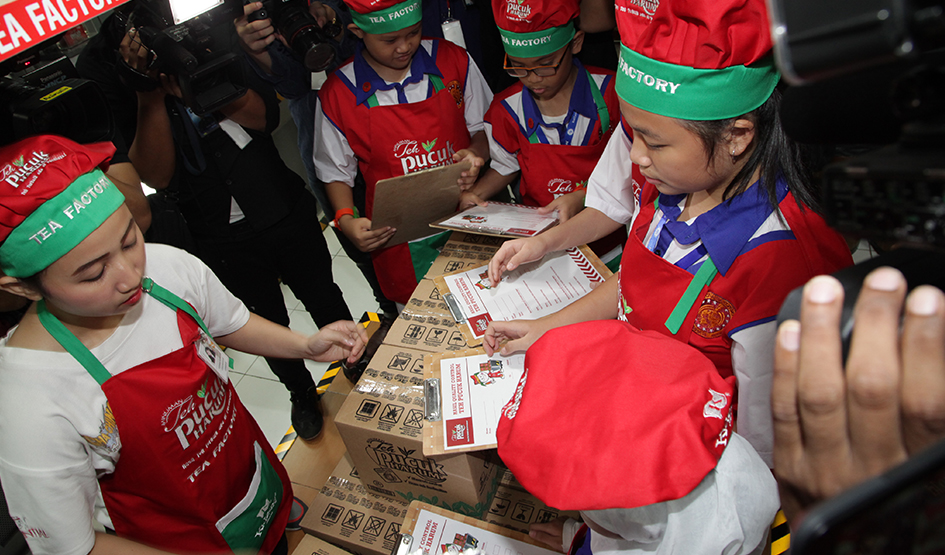 Mayora Group brand Teh Pucuk Harum collaborated with Kidzania - the first children theme park in Southeast Asia that delivers an educational theme park concept where children play at being adults.
This collaboration involved launching a new play area named "Teh Pucuk Harum Tea Factory", which reflects Mayora Group's commitment to support the education of Indonesian children in the hopes of a brighter future. Here, the children will be able to directly experience Teh Pucuk Harum's manufacturing process through a simulation factory modeled after the real Teh Pucuk Harum factory.
The game will take approximately 20 minutes. The first session is called "Teh Pucuk Green House" where participants will be learning how to harvest tea leaves and picking the right parts. As stated on Teh Pucuk Harum's core value, only the finest tea bud is used to achieve the best quality. At the second session, the children will be brought to manufacturing simulation where the tea production starts, until it is packed and ready for delivery.
Our goal is to educate the children to be disciplined, diligent, detail oriented, as well as increasing their knowledge about the process of making a product, and letting the children obtain the full experience of both happiness and character building.
Within the new partnership of Mayora Group and KidZania Jakarta, our goal is to increase awareness among Indonesian children to appreciate and love local products.