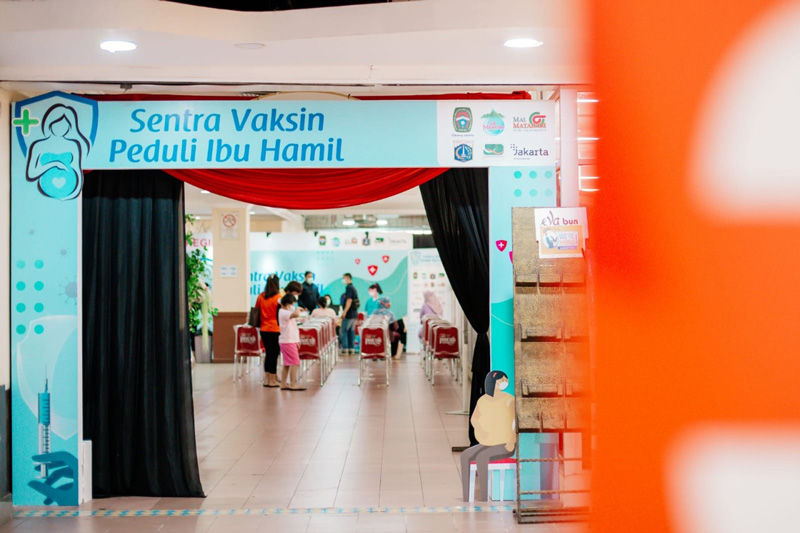 Jakarta, October 11, 2021 – The Indonesian government has included pregnant women as one of the target priorities for the Covid-19 vaccination program. Pregnant women face an increased risk of contracting severe COVID-19 infection. Aside from getting vaccinated, they are also advised to have adequate nutritional intake to boost their immune system during the pandemic.
Joining the government's effort, Le Minerale, in collaboration with the Jakarta chapter of the Indonesian Obstetrics-Gynecologists Association (POGI), is opening vaccine centers for pregnant women in the greater Jakarta area (Jabodetabek). This program aims to accelerate vaccination for pregnant women groups towards achieving herd immunity.
On its official website, the Indonesian Ministry of Health released several statements on the importance of the COVID-19 vaccine for pregnant mothers. COVID-19 vaccination is the best option to protect pregnant women and the child growing inside them. However, several cases were reported where expectant mothers who had contracted the COVID-19 virus suffered severe illnesses and even death.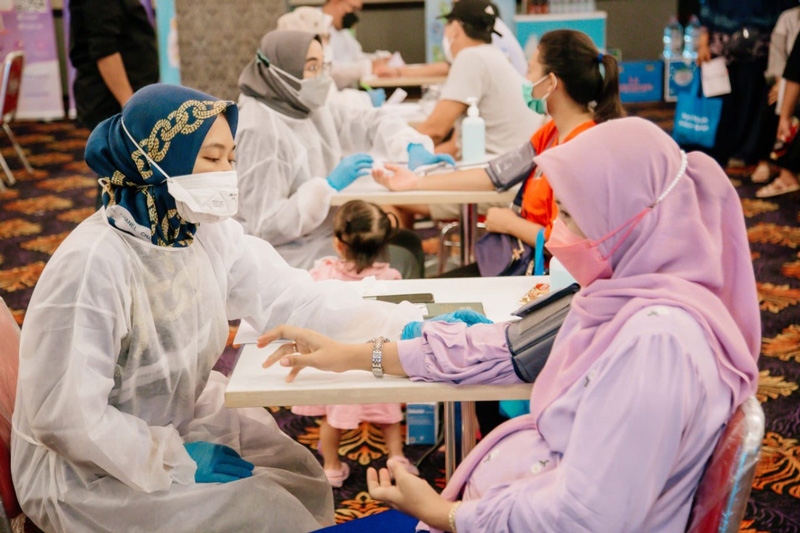 "In response to the government's directives, we are ready to vaccinate all pregnant women. However, those who wish to get vaccinated should receive their first dose in the second trimester and the second dosage within the interval recommended by the vaccine type," said dr. Ulul Albab from POGI Jakarta.
There are three types of vaccines that can be administered for pregnant women: CoronaVac (Sinovac), Pfizer, and Moderna. Before receiving their COVID-19 shot, pregnant women are advised to maintain a healthy lifestyle.
Ulul Albab adds, "This collaboration program is hoped to quell concerns about the COVID-19 virus infection. Pregnant women should not hesitate in getting the Covid-19 vaccine because the Covid-19 shot is unquestionably safe and does not have any side effects on pregnant women. Besides, having a healthy lifestyle by maintaining adequate nutrients and mineral water intake is also important for a smooth vaccination process for pregnant women. As long as the pregnant person is eligible for the vaccine, always maintains a healthy lifestyle, consumes adequate nutrition and minerals, then it is certainly safe."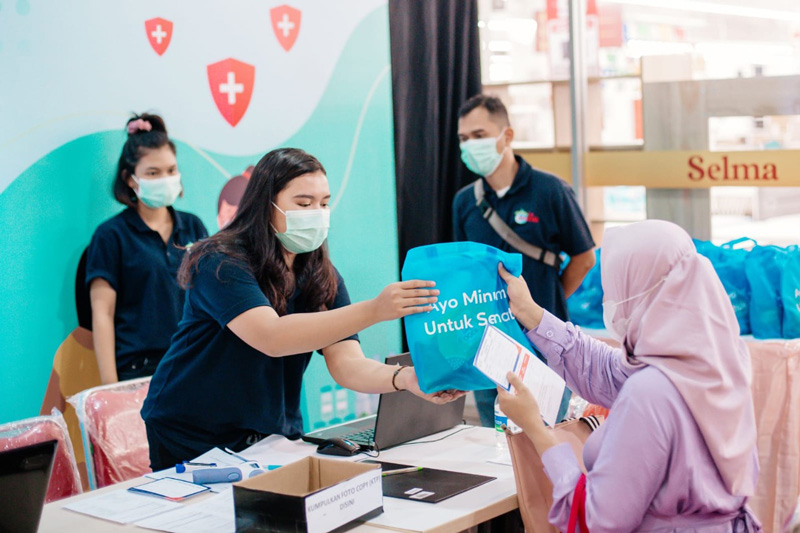 Pregnant women need a robust immune system. To improve their immunity, they can routinely consume mineral water that contains micronutrients. As one of the nutrients, Minerals have an essential role in supporting immune function. One of the ways to consume essential minerals is through drinking water that the human body can easily absorb.
"As one of the priority targets for the COVID-19 vaccine, pregnant women need to have a strong immune system. Therefore, this collaboration is meant to express our support for expecting mothers and our wish for pregnant women to be assisted swiftly, easily, and comfortably so that expecting women do not have to wait too long while prioritizing health protocols. Furthermore, Le Minerale will keep on motivating and educating the Indonesian public to adopt a healthy lifestyle by consuming adequate nutritious food and mineral water intake," said Febri Hutama, Marketing Director at Le Minerale.
In the future, Le Minerale will continue to support various positive activities towards a healthier Indonesian public. As a bottled mineral water brand, Le Minerale provides quality mineral water products enriched with natural minerals and packaged in secured facilities so that it is safe to be consumed by the whole family.