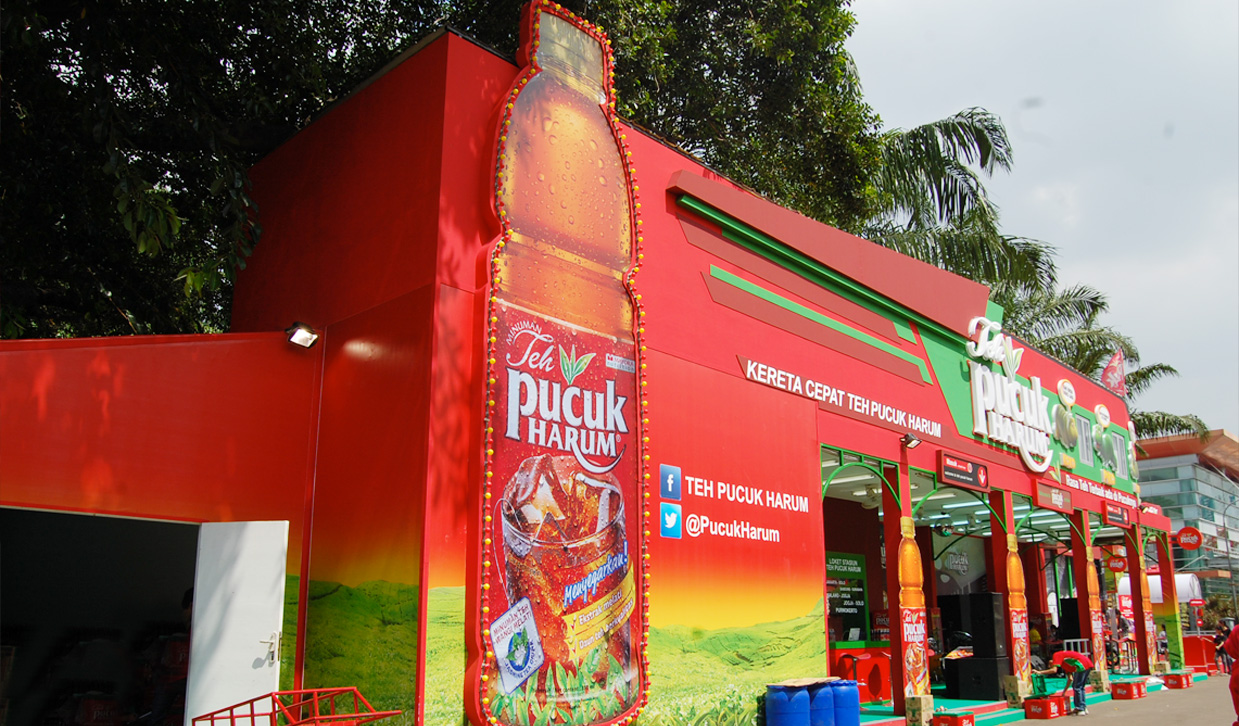 Mayora Group brand Teh Pucuk Harum in collaboration with PT Jakarta International Expo (PT JI Expo), has officially opened a unique booth with the concept of an express train carrying the three caterpillar mascot of Teh Pucuk Harum which are Piko, Koko and Kiko.
As one of the biggest annual event in Indonesia, this program brings a highly positive impact to Jakarta tourism as well as an entertaining experience for the visitors of the booth. Here, the visitors can enjoy the extraordinary refreshing taste of Teh Pucuk Harum, which is made with the finest tea buds that guarantee true quality.
Teh Pucuk Brand also proved its creativity through winning the Favorite Mascot of Jakarta Fair Kemayoran 2016 with its renowned caterpillar mascots. The express train booth was also awarded as the best booth, a constant achievement since 2013.