Ho Chi Minh City, April 29th, 2021 – Bringing the meaningful message of "Treat your Mom like a Queen", Danisa proudly organized the campaign "Together with Danisa, Express Your Unspoken Gratitude to the Queen of your Life with the Royal Treatments of Your Own Creation" to mark Mothers' Day 2021. This campaign is to continue promoting act of gratitude and express the love to beloved mothers, with a series of activities which aim to create meaningful and priceless memories to cherish on the occasion of Mother's Day. Another year of uncertainty and constant upheaval has passed by and in the chaos of life, we seem to have less time for our beloved moms. Danisa designed this campaign to inspire consumers to find profound and meaningful ways in order to honour the love and contribution of mothers in our lives. That could be organizing an intimate tea party with her, spending time decorating her house, tending to her garden, or refreshing her beloved reading space — it is a gift of renewal of those familiar spaces in a sincere tribute to the "Queen" of our lives. After all, time and attention will always be the best gifts we can send to our moms.
This year, Danisa motivates consumers to go home, spend time decorating intimate spaces, and preparing special royal treatments to celebrate and honour their mothers by a photo contest that gives consumers a chance to appreciate precious moments with their mothers on social media, exquisite offers on e-commerce channel and bringing valuable experience to consumers by supporting them to create their own "exclusive gratitude treatment for the queen" at home.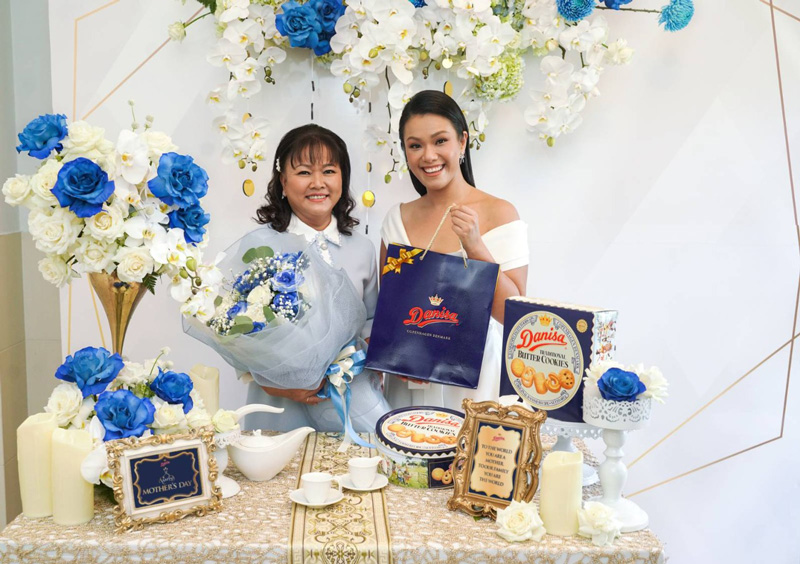 In detail, the photo contest – "Together with Danisa, Express Your Unspoken Gratitude to the Queen of your Life with the Royal Treatments of Your Own Creation", held on Danisa Vietnam fan page from April 26 to May 3, 2021 — gave customers an opportunity to capture precious moments with "the Queen of our life", the contest sought to honour the beauty of cultural gratitude and inspire the community to express it in meaningful ways. Top two winners will be awarded by a royal gratitude tea party at home; and top 30 winners will receive gift sets of Danisa butter cookies and flowers to honour their "Queen".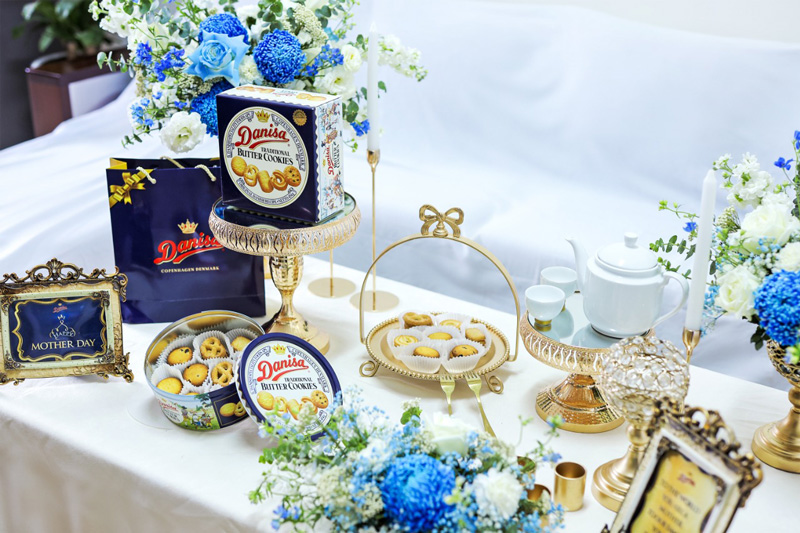 Furthermore, Danisa also offers new elegant gift sets with flower brand Hoa Yeu Thuong. From April 27 to May 9, 2021, consumers in Ho Chi Minh City and Hanoi will receive a 10% discount for every order at the website: www.hoayeuthuong.com. Besides, Danisa gives a 10% discount for customers ordering Danisa 681g and 908g on Lazada - Mayora Mall from April 26 to May 9, 2021. These exclusive offers will help those who are busy to share gratitude to their moms in the most convenient way.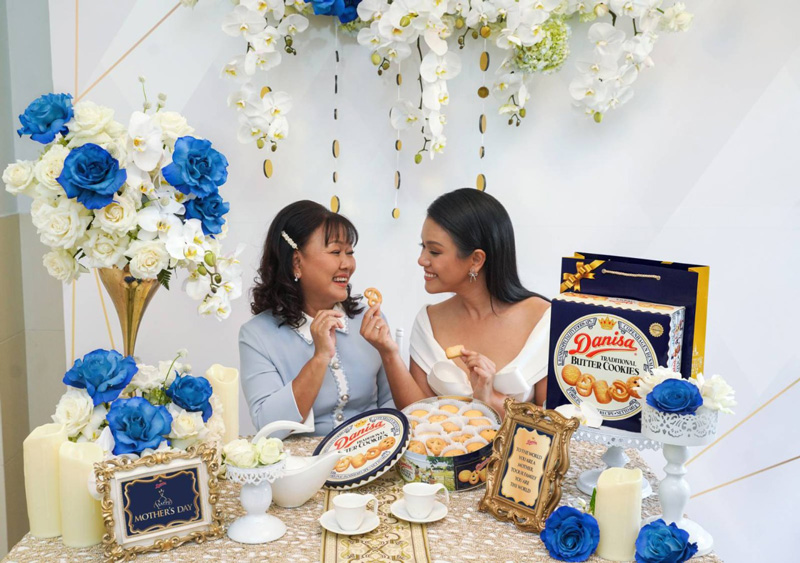 With such delicate and intimate meaning, many Vietnamese consumers and celebrities have joined in by creating precious experiences and gifts of gratitude for their mothers. Singer Phuong Vy and model Chung Huyen Thanh were enthusiastic participants. These celebrities's unique presents for their "Queen" were a personalized royal tea parties at home and the quality time they spent with the most important women in their lives.
Moreover, Danisa also showed gratitude to special mothers working in the frontlines to celebrate them by giving hundreds of Danisa gift boxes honouring nurses, doctors, and staffs at frontline hospitals such as the National Hospital of Tropical Diseases and Hospital for Tropical Diseases in Ho Chi Minh City, because they are not just queens of their own families but "Queens in White" of all Vietnamese people.
Mr. Sunardi Tjhin, Country Manager of Danisa Viet Nam, shared: "This Mother's Day, we wish to convey solidarity with our consumers as we uphold the beautiful tradition of showing appreciation to our mothers, the true Queens in our lives. We believe Danisa has always provided a strong bridge — connecting families. Our "Together with Danisa, Express Your Unspoken Gratitude to the Queen of your Life with the Royal Treatments of Your Own Creation" campaign is a representation of that connection."