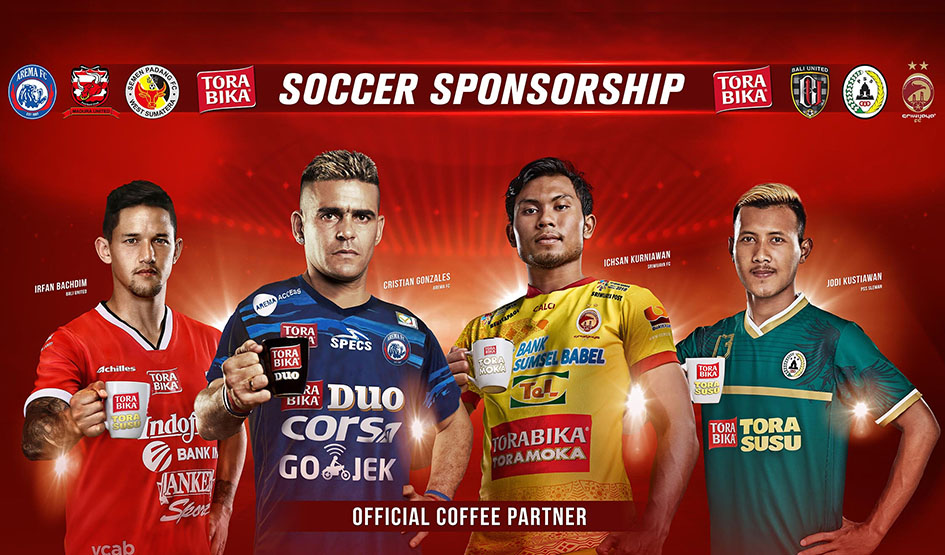 The Torabika Soccer Championship 2016 was considered a breakthrough in the history of Indonesian football with the support from our Mr. President, Ir. Joko Widodo. The euphoria was great, the fans enjoyed it, and hopefully this event could serve as a reminder to burn back the spirit. The success of this football championship brings us to continue our dedication in supporting the future of Indonesian football.
This is our proven commitment with 6 big clubs in Indonesia, i.e. Arema FC, Sriwijaya FC, PSS Sleman, Bali United, Madura United, PS TNI Bogor. Supporting them helps build their financial fairness that could potentially be used to build their training facilities. We believe that our support and efforts could ignite the spirit of Indonesian football to be much greater and stronger.
Aside from that, another aspect of Indonesian football that we care for are the fans. Fans are the ones who will always stand in the frontline, cheering on their favorite team. Torabika hopes that our perfect coffee taste and great aroma could light up Indonesian football club fans' spirits to always support and bring glory for Indonesian football clubs.