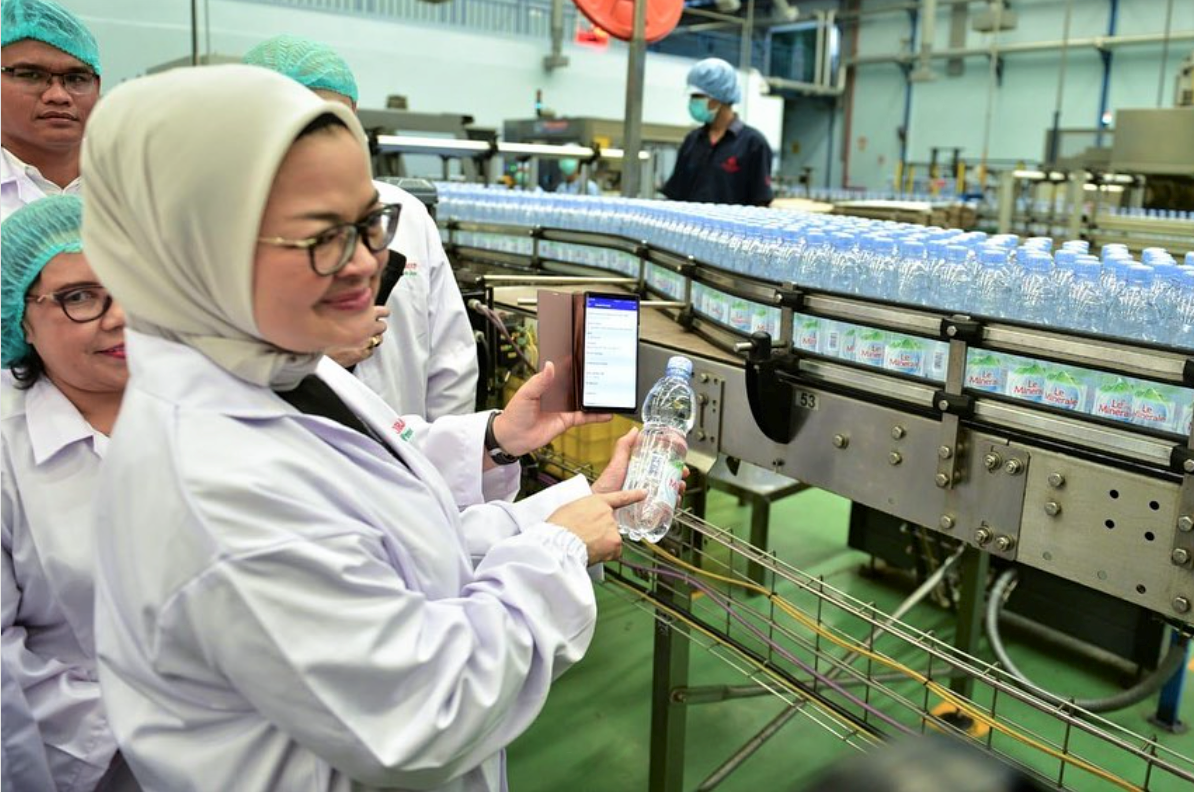 Jakarta, 16 October 2019 - Le Minerale, after has been successfully penetrating export market to several countries including Philippines, Brunei Darussalam, Papua New Guinea and others, today is the time for Le Minerale to expand its marketplace to Singapore, as a product of quality mineral water from Indonesia produced by PT Mayora Indah Tbk. The event marked an important moment for a local bottled water industry in the country, in order to prove the quality of domestic products in the international realm. Le Minerale's first export to Singapore would take place on 16 October 2019 in Pasuruan, East Java.
Since it was established in 2015, Le Minerale has consistently paying attention to the quality of mineral water produced. From a start, Le Minerale comes from selected sources and contains natural minerals essential by the body. The production process is untouched by human hands and ends with a packaging process equipped with a mineral protection system to maintain content of mineral water and make it safe from counterfeiting. Then, it is not surprising Le Minerale has succeeded in penetrating the Singapore market which is often dubbed as "the Land of Thousand Prohibitions", due to the strict regulations applied in the country.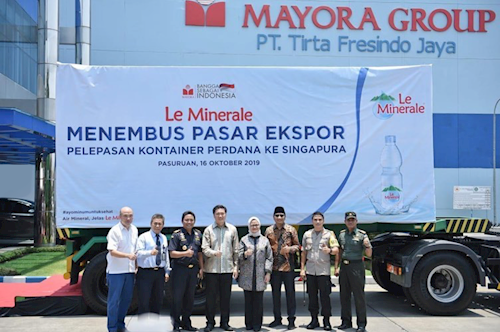 Singaporeans, having a high awareness of the importance of mineral water, high demands for activities, caused them to realize that it is important for their bodies to obtain regular and quality mineral water intake. Although the country provides free tap water, many of them prefer to drink bottled mineral water, for the purpose of maintaining their health. As a result of the Mayor's commitment to "PROUD TO BE INDONESIAN", Le Minerale's achievement in this neighboring country, is inseparable from the quality of Le Minerale's products which can be enjoyed not only by Singaporeans but also foreigners and tourists in Singapore.
President Director of Mayora Group, Mr. Andre Sukendra Atmadja stated that "Our mission, aside of exporting our products, we also aspire to prove that Indonesian brands are also world-class brands so they are capable to elevate Indonesia's self-esteem and dignity in the eyes of the world." This time, Le Minerale's accomplishment, has become a motivation for us to continuously maintain quality and provide the best products in order to penetrate market share to other countries. Mayora expects that its achievement can inspire and finally make us, Indonesian "PROUD TO BE INDONESIAN."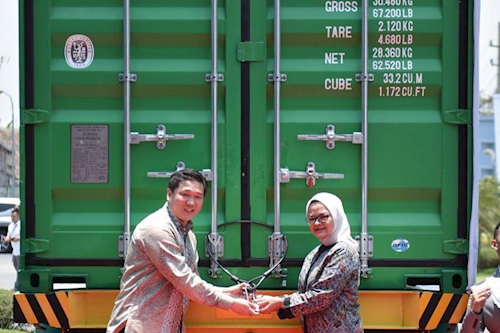 Indonesia's Food and Drug Monitoring Agency (BPOM) contributed by giving the agency's response. "Opening a new cooperation chapter between Indonesia and Singapore, the agency is optimistic that the local product will continue to soar in a global trade. Maintaining product quality and safety as well as continuing to innovate are some of important points in fair trade competitiveness including in facilitating consumers who are getting smarter. We expect that the beginning of cooperation between Mayora Group and its Singapore local partner will provide huge opportunity for Indonesia, therefore we can demonstrate the existence and quality of Indonesian products in the international arena," described Dr. Ir. Penny K. Lukito, MCP as Head of BPOM.
Presently, Le Minerale's export collaboration to Singapore is expected to have a positive impact on the country's economy. Le Minerale's accomplishment also has proven that as long as Indonesian products possess good quality, they are able to compete internationally. "PROUD TO BE INDONESIAN"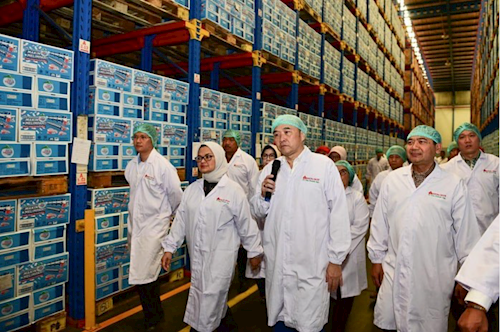 ***
About Le Minerale
Le Minerale, is a bottled mineral water product produced by PT. Tirta Fresindo Jaya, which is a subsidiary of the Mayora Group. Le Minerale comes from carefully selected mountain springs containing various kinds of natural minerals which are good for our bodies.
Le Minerale is specifically packaged and sealed so that its products are safe from counterfeiting and its mineral content are safe, until the product has finally reached the hands of people of Indonesia.